Facebook Fan Pages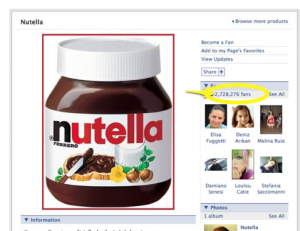 As Facebook continues to grow, businesses, both small and large, are also learning how to best use the site in terms of business growth. Despite public dissatisfaction regarding Facebook's privacy controls and shared information, most users can ultimately find satisfaction with the site, because it is an essential addition to any web working toolbox. The Facebook social networking experience is customizable, so it can be exactly what you need it to be. For a college student, this might mean that Facebook becomes the easiest way to meet people in the dorm, but for a company like Gap or Starbucks, Facebook offers an inexpensive way to attract new customers and interact with old ones.
The first step to Facebook success, in terms of business usage, is to understand the difference between a Facebook Page and a Facebook Group.
Facebook Fan Pages, unlike groups, are visible to unregistered people and are thus indexed. Groups, however, allow the user to send out "bulk" invites, inviting all of your friends to join the group in one time-saving swoop. While many users have figured out ways to get around this feature by using a simple, google-able code to send mass invites on pages, this feature (or lack thereof) on pages often leads to complaints.
Both pages and groups lend themselves well to hosting discussions, messaging to all members, and video and photo exchange. In terms of social media, however, pages seem to be more useful. On a page, users can promote their business using social, targeted ads, and a page administrator also has access to "page insights," which chart visitor statistics and prove useful to anyone looking to grow a larger Facebook following.
Read more on the difference between Facebook pages and groups.
Facebook users can promote a Facebook page in a variety of ways. Below, we suggest five tactics:
Have Good Content: This should go unsaid, but it is surprising how many businesses try to promote Facebook Pages that are…lacking. No matter how many ads you buy, or how often you tweet special deals on your FB page and mention it on your LinkedIn account, if the content on your page is stale, no one will be interested. Look at it this way: You can find basic information about Starbucks on their main website, right? If you're interested in the drinks they serve and how much they cost, or if you're looking for a drive-thru location, look no further than the main site. The Starbucks Facebook Page, however, which is "Liked" by almost 19 million people, allows fans to virtually "check in" to Starbucks. It features photos of Starbucks fans from around the world, it allows fans of the coffee company to suggest their ideas, and it features oft-updated deals and specials. In other words, it has become a community that isn't frequented by only die-hard fans. It's a place that someone who may not even like coffee visits because of the fun material.
Cross Promote: Once you have exciting material on your Page, don't be afraid to cross promote. Whether you want to link to your Twitter account or your LinkedIn page, or you want to link to your YouTube account, take advantage of the multiple social networks you have access to. Some businesses will Tweet about special deals they have available only on their Facebook Page, leading Twitter followers to check out the page. In order to have access to the special deal, these users must then "Like" the page and viola, another follower is gained. Post YouTube videos on your Facebook as well, and you'll be surprised at the new followers you'll gain.
Update Frequently: Say you start out with great content and cross promote, and you end up being "liked" by 20,000 people. That's a great start, and although there isn't a maximum number of pages a person can "like," most businesses are surprised to find that Facebook users are fickle. They "unlike" pages (oh yes, they can do that) just as quickly as they like them, and while it is more difficult to gain followers than to lose them, disengaged users are the kiss of death. By updating frequently, you give people a reason not just to visit your site, but to look forward to new content, new images, maybe even new deals.
Incentivize Your Page: You'll be facing competition from mega-companies like Fusion Beauty, who can afford to offer the first 10,000 "likes" on their page a free tube of lip gloss. Not every incentive has to be a free product, however. Whether you're offering ten percent off of a cup of coffee or access to a behind-the-scenes video, your followers want to feel like they are getting something exclusive.
Personalize It: Facebook Fan Pages in the beauty sector, such as the page for MAC Cosmetics , often feature a section dedicated solely to user photo uploads. Now, this personalizes the MAC page in many ways; most effectively, it allows users to feel personally connected to the giant cosmetic company through the simple act of uploading their own photo. The page for Eat Pray Love doesn't feature that perk, but it asks users, "What is one thing in life your friends said you could/would never do, but you did it anyway?" It starts conversations, and that is what makes it special to the people who "like" it.
Also check out 12 Ways to Use Facebook Professionally and 7 Reasons Why You NEED A Facebook Fan Page.
And once you're really comfortable using the Facebook Fan Page, post on other user's walls AS the page, not as yourself.