Social Media Success Stories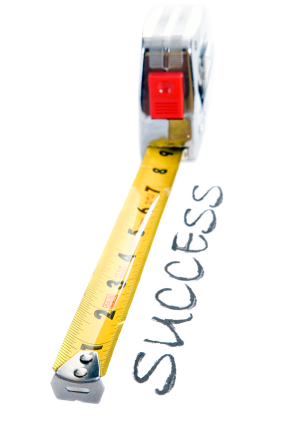 The most successful social media campaigns have had certain characteristics in common. Whether the campaign has been centered on the launch of a big brand's newest product, or simply consists of the revival of a decades-old favorite, success cannot be attained if all the brand has to offer is… its product. Durability comes from other factors, including personalization, discussion, novelty and buzz.
Personalization: Facebook capitalizes on the fact that its users are impulsive and restless. It's just as easy to click on a link, a page, or a group as it is to close out of that tab and move on the next one. Therefore, in order for a brand to capture the attention of these most fickle of internet users, it must offer a personalized experience. The main difference between a traditional campaign and a social media campaign is the level of interaction the latter can offer users. Take, for example, IKEA's wildly successful Facebook campaign in 2009.  The campaign used one of Facebook's most popular features, tagging, to encourage people to tag themselves in photos of IKEA showrooms. The company offered users the chance to win tagged items for free, and as word of the campaign spread, photos were tagged within seconds of being uploaded. Without the store rolling out a costly campaign, their products were personally promoted by their audience. People also felt a personal connection to the brand, picking and choosing pieces of furniture they would want in their own homes.
Discussion: Encouraging discussion on Facebook, or any other social network, is tricky, especially when the discussion is initially based on a single product. For the Wrigley's Extra Facebook campaign, the Wrigley's team took a different approach. Instead of focusing solely on the product at hand (gum), the page capitalized on the current "foodie" trend and prompted discussions about good food and eating. The page was created with the premise that strongly flavored food and drink, while one of life's pleasures, are not necessarily things we wish to carry with us for the rest of the day on our breath. The message, then, doesn't directly rely on the product itself, and is designed to continue conversation for as long as people eat and drink. Discussions on the Facebook page, which has more than 150,000 "Likes," range from favorite Valentine's Day food to the best pie flavor. Asking questions like, "Do real men eat quiche?" and "What do you reckon's your CPM (chews per minute) rate?" provoke interesting, lively and continuous conversation that shouldn't die down when buzz about the new gum does.
Novelty: Creating a social media campaign that draws a broad audience is tough when your product is a standard household item, like the toothbrush. It becomes even tougher when you're trying to generate buzz for a new mini disposable toothbrush called The Wisp. In designing their social media campaign for this product, Colgate knew they'd have to think out of the box to generate any kind of attention. Hence, the brand took a fresh approach and came up with the "Be More Kissable" creative platform, which rerouted the issue at hand from dental hygiene to a topic that was more fun, social and sexy. At the heart of the campaign strategy were online videos, and a series of online videos were released that cinched into the comedy and how-to market. The brand also ran a photo contest, looking for "The Most Kissable Person in America," and created a Facebook app called Spin the Wisp. Once the app was installed, it had the names of the consumer's Facebook friends and provided them with an experience similar to Spin the Bottle. Ultimately, there were more than 100,000 engagements and 40,000 + installations of the widget and more than 1 million unique impressions of the widget. Overall, as of May, 2010, Big Fuel reported 6 million+ total engagements with the Wisp campaign (widget installs, video views, game plays, pass-alongs). The campaign succeeded not because it was led by a big brand, but because it took a fresh and new approach to something as stale as toothbrushes.
Buzz: Even with all of the components above, a social media campaign cannot be successful without buzz. Word-of-mouth gears social media; as an example, let's discuss the buzz that the Red Cross accidentally generated a few weeks ago with an unintentional tweet. An employee with access to the @RedCross Twitter account had accidentally posted about their night of drinking Dogfish Head Midas Touch and tagged the message #gettngslizzerd. Within moments of the tweet going out, it was like a social media avalanche. While The Red Cross has about 270,000 followers subscribing to that account, hundreds of re-tweets and tweets about the post put that number well into the millions. Although the Red Cross later deleted the tweet and replaced it with one that read,"We've deleted the rogue tweet but rest assured the Red Cross is sober and we've confiscated the keys,"  it didn't stop this non-campaign from generating buzz. In fact, the Red Cross reports that the incident actually resulted in slight raise in donations and interest in giving blood. Everyone, including Beer brand Dogfish, has now blogged about the incident and it just goes to show- if an accidental tweet can generate this much buzz, how much attention can an intentional, well-played tweet get?
Ultimately, social media case studies allow us to look back and move forward more successfully. We can see the numbers and the views and decide for ourselves which brands were triumphant in what they did.