Mike Volpe Talks ROI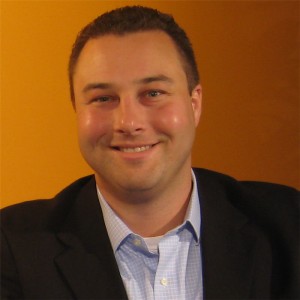 This week, we continue our interview series by speaking to Mike Volpe, Chief Marketing Officer at HubSpot, a marketing software company. Volpe leads the company's lead generation and branding strategy through inbound marketing and under his leadership, HubSpot's marketing has won more than 30 awards and been featured in over 20 marketing and business books.  Volpe also co-hosts the weekly marketing podcast HubSpot TV, blogs frequently and is very active in social media and as a marketing speaker.
What are your thoughts about the ROI of social media? Two things: First, the ROI is huge. There has been a big transformation in what marketing is effective today. You used to be able to just tell people what to think of you in advertisements and sell to them with cold calls. Now consumers have all sorts of ways of blocking that outbound marketing. You need to attract people using inbound marketing, making it easy for them to find you in blogs, search engines and social media. So, as part of an inbound marketing strategy, social media can be a great and valuable tool.
Second, I am not sure why everyone is holding social media to such a precise and exactly measured ROI when marketers have done all sorts of things for decades that did not have a great measurable ROI.  Sure, you can measure the ROI of social media pretty well, but why hold it to a higher standard than print ads or events?
Are marketers that promise ROI setting expectations that cannot be delivered solely by social measures? Maybe, but it is not because of ROI they promise. The reason that is a mistake is that social media is actually not all that helpful or effective on its own. Social media is just a technology like the phone or email.  Using it alone is not useful or effective.  You need to have something useful, valuable and interesting to talk about in social media and a way to convert those social media connections into leads and sales. So anyone that says they can use social media alone to deliver ROI might not have a great strategy and might be misguided.
Is there a difference between ROI or "impact"? If so, is one more important? No difference in my mind.  The R in ROI is the impact that your activity had. Technically ROI also compares the impact to the cost or investment, so maybe there is a little difference, but the concept is the same.
Does a consultant or agency need an ROI mindset when they work with a client?  If so, how do you find out? Yes. Marketing today is measurable, and all good marketers measure what they do.  I think clients should demand ROI and reports from all of their vendors.  It often makes sense for the client to use their own analytics to measure what their consultants or agencies are doing, so they have an unbiased view.  Smart marketers and companies take an active role in their marketing, and if you do outsource some of it, you are the ones who manage it, set the goals, and measure it.
Read more about Mike Volpe at his website.