Social Media & The World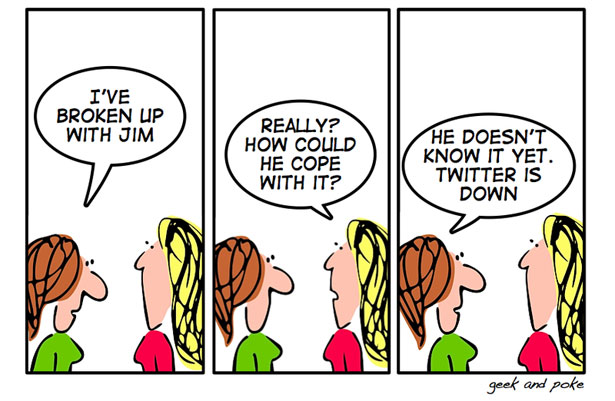 Social media is affecting the world in big ways, both good and bad. Just a few years ago, news didn't travel as quickly as it now does through Twitter, Facebook, news aggregators, etc. Positively, this means we have access to world news in a matter of seconds, and we no longer have to wait for the evening news to catch up on daily occurrences (see: social media's role in Egypt's 2011 Revolution). Negatively, especially for those in the public eye, this means that nothing goes unreported, even private pictures sent through a site like Twitter (see: Anthony Weiner). We take a look at some ways social media is affecting the way we look at religion, sports and politics:
Religion: The Catholic Church has joined Facebook and Twitter. In June, The Vatican announced the launch of a social media-integrated official news website, news.va, that will make heavy use of social networks. Pope Benedict XVI himself sent out the first papal tweet. News.va will function essentially as a Vatican and Catholic Church-related news aggregator, republishing stories from L'Osservatore Romano, Vatican Radio, Vatican Television, the Fides news agency and from Vatican media relations. Livestreaming of Papal events will also be featured, along with links to homilies, statements, and speeches. Spanish, French, German, and Portuguese-language versions of the site will be launched over the next few months. Users will also be able to post links on Twitter and share stories on their Facebook walls.
Sports: The International Olympic Committee has issued rules for athletes using social media at the 2012 London Games. The athletes are encouraged to "post, blog and tweet their experiences," but forbidden from using Twitter, Facebook or personal blogs for commercial or advertising purposes or to share videos filmed at Olympics venues. If the rules are broken, athletes are warned that it can withdraw accreditation, shut down online operations and start legal action for damages. These new social media rules come after some controversy at the 2010 Vancouver games, where US skier Julia Mancuso was asked to stop online merchandise sales after her silver medal-winning performances generated interest in her official website. Some of the other social media stipulations for London? Posts, blogs, etc. should be in first-person, should not contain vulgar or obscene words or images, and should not reveal confidential information. "Unlike in Vancouver, where the rules were adapted to fit changed circumstances, the rules in force in London have been properly codified," the IOC said.
Politics: In mid-June, Rep. Anthony Weiner, D-N.Y., resigned from Congress in the wake of a sexting scandal. The move, which abruptly put an end to Weiner's on-the-rise political career, serves as a warning to politicians and lawmakers about dealing with the social media world. To recap:  Reports indicated that a college student had received a sexually suggestive photo from Weiner's Twitter account. Weiner denied sending it, saying the account had been hacked, but as more texts and photos of the congressman surfaced, Weiner finally admitted that he'd sent the photo. The story picked up and more revelations surfaced, including messages to a 17-year-old Delaware girl. Ultimately, Weiner sought a leave of absence and said he'd seek treatment. While Weiner isn't the first politician to deal with a sex scandal, the incident reverberates as politicians grapple with the new world of social media. It should serve as a "serious warning sign to politicians," said Steven Schier, a professor of political science at Carleton College in Minnesota, that that they need to be careful. "They send out this stuff unfiltered, so the risk is increased considerably," Schier said.
In what other ways is social media changing the world? Tell us in the comments!