In Defense Of SMS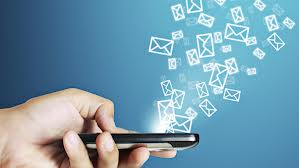 Our mobile devices are magical things. We can use them to film and edit our own movies, video chat with our friends on other continents, locate the nearest Indian restaurant, or take 1500 pictures of our cats (not that I would ever do such a thing). So why does the way we're able to market using the mobile phone seem so limited? Why do we treat it like a small television screen?  Mobile advertising and branding content should absolutely be part of a complete marketing strategy, but what about something that utilizes the device in way nothing else can? Shouldn't a mobile marketing strategy include something that is uniquely – well, mobile?
I think so. And that is why, despite all the (painful) regulations, despite the perceived decrease in its cool factor, I still believe in SMS. It is the form of communication with your customer that is specifically designed to exist through the mobile channel.  Because of the strict regulations, consumers have to opt-in to your campaign, meaning you are speaking to customers who have already shown interest in your product.  Its highly targeted, personal nature results in a substantially higher click through rate than email and coupons that are 10 times more likely to be redeemed. Add that to its economical value, and you have a cheap and effective way to engage your consumer and build brand loyalty.  If you are working internationally, the importance of SMS is even greater due to the lower rate of smartphone ownership. There are no restrictions based on handset with SMS, so there is no wondering if your message made it to its destination.
Does SMS marketing have its shortcomings? Of course. And it's certainly not the sexiest solution available. But your marketing strategy should not be one-size-fits-all, and used when and where appropriate, an SMS campaign with a great call to action is a powerful tool. Until a technology comes along that can deliver this same personal, mobile experience, don't count SMS out!
Tell us about your experience engaging with your customers via SMS in the comments below. For more information about how we can help you build a successful mobile campaign for your brand,
contact us
Melody King is a Los-Angeles based independent mobile marketing and operations consultant specializing in entertainment and media.