Event Ticketing Tech Trends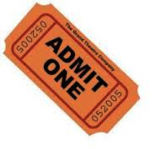 I love going to see live music, and I'm not the only one. The touring business is big business. Problem is, the ticket-buying process—an unpleasant transaction packed with excessive fees—has been relatively unchanged for years. I was recently reminded of this when I bought tickets to the Pixies.
Having been in on the early days of online ticketing with TicketWeb, I am encouraged by recent signs of innovation in this long-stagnant model. For example, look at CrowdSurge, a white-label platform that allows artists to pre sell tickets directly to their fans. Unlike traditional ticketing giants, which are destination sites, CrowdSurge runs in the background of an artist's site, making ticketing a better experience for the fan—not to mention offering friendlier fees (service charges are up to 70% less than those of other ticketing services)—while the artist pays nothing. It's a plug-and-play solution that allows for group buying and auctions in all currencies/languages. While white-label programs have been available in the past, CrowdSurge is really taking it to the next level. The artists, meanwhile, retain their brand equity, increase sales and own their own data. Paul McCartney is among the big-name musicians using CrowdSurge to sell tickets.
Another company, Dice, is newer to the scene and currently operating only in London. I can't wait for it to arrive in the U.S. Dice is a mobile-only (Android and iOS) ticketing service with no booking fees. In other words, the price you see is the actual price, and there are no captchas to submit or additional fees for shipping or printing. There's also a built-in resell feature, so if you can't make it to the show, Dice will take the ticket back and sell it to the next person on the list. Without all the fees, tickets can cost 30% less than those of other providers.
Innovators such as CrowdSurge and Dice, as well as niche crowdfunding platforms for concerts and other entertainment events, will continue to shake up the ticketing space and make attending a show a more affordable and efficient experience. That's music to my ears.