Ya Say You Want an Indie Evolution?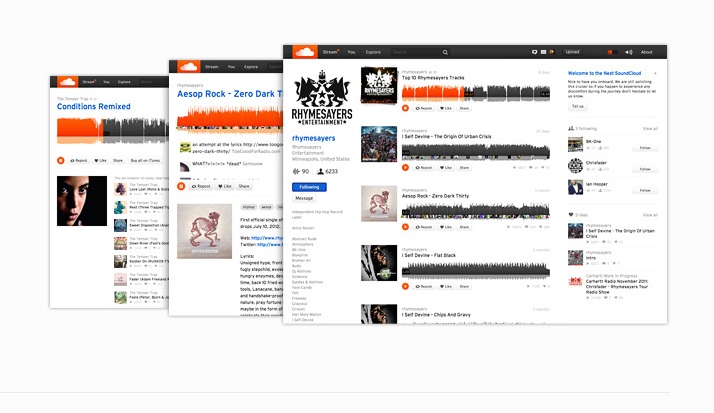 January of this year SoundCloud announced a new high of 10 million+ users. At the time, MediaNeedle had been working an Electronic Dance Music (EDM) project (http://en.wikipedia.org/wiki/Electronic_dance_music ) and we were impressed by the number of blogs, Facebook pages, tweets and other places where SoundCloud kept showing up. Listening to music while scrutinizing web content is hard to resist and SoundCloud helped us satisfy this need. In May they warned us of new developments. These have gone live as of mid July with a "simpler, faster more social SoundCloud" summarized nicely at: http://next.soundcloud.com/
Almost in synch with this announcement, another "thin mint of geek" was fed to us by CDBaby. Yep, you guessed right, they have partnered with SoundCloud. This clearly brings to CDBaby some much needed social media functionality. Hard not to forget the day that CDBaby was surrendered to Disc Makers and our fear that CDBaby would lose its edge. Now with SoundCloud's social media functionality fused to CDBaby's massive indie database, we couldn't offer a louder applause. See: http://www.prweb.com/releases/2012/7/prweb9710579.htm CDBaby who offers a myriad of resources for the indie musician combined with the forward-thinking SoundCloud really have come up with a smart pairing.
These recent developments suggest that there's a lot of room for this game to continue to play itself out and should continue to be fun to watch. Musician or not, jump in and listen or even participate!
* Bonus fun – Play with the waveform graphic at the top of http://next.soundcloud.com/  and see how it navigates the page's content and the voice over, description of features to come.