Using Twitter Chats Successfully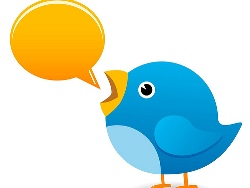 If you have never run a Twitter Chat, the idea can be intimidating. But Twitter Chats have been around for a while, and provide great opportunities for community interaction on Twitter. Here is how you can use Twitter Chats successfully in your business.
'Lurk' in Twitter Chats for a few weeks and watch conversations. Participate in some chats to establish a credible presence.
Establish a hashtag. Do your research and find a unique hashtag to fit your event, brand, or purpose. Keep the hashtag as short as is logically possible.
Once you have determined a date and time for your Twitter Chat, spread the word. Invite participants and give them a clear idea of the content of the chat so they can be prepared. Search Twitter for users who appear interested in your topic and invite them to participate, in addition to your followers.
Good moderation is key to a successful chat. Consider using TweetChat or twebevent, and tag-team the chat so that one person manages the computer while others monitor the content and formulate answers.
Start the conversation and then keep it going — though participants may keep it going long after the chat has officially ended and the moderation has ceased.
The most successful Twitter Chats have been operating for months, so commit to a long-term marketing strategy that includes the chats. You can learn something from every chat you host, and keep building on your experience to use Twitter Chats successfully.
To learn more about what Twitter Chats can do for your business. Contact us today for more information!