Buzz in a Vacuum: Transparency in Social Media Marketing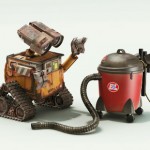 No one likes being lied to. It's a simple truth we all take for granted, but it's one marketers sometimes forget when promoting products. This can be especially true in social media marketing, which is rife with opportunities for misrepresenting oneself online.
Fake user accounts can be created and added to fan pages. Message boards and blogs can be populated with phony praise for a brand from "product plants" masquerading as real enthusiasts. It's easy to see why lying can be so tempting, with its minimal effort and immediate results.
To keep from going astray, marketers should adopt a code of conduct that governs their online interactions. Luckily, the industry leader on all things word-of-mouth marketing, WOMMA, has created such a code. From WOMMA's website:
It's all about the Honesty ROI. Ethical word of mouth marketers always strive for transparency and honesty in all communications with consumers, with advocates, and with those people who advocates speak to on behalf of a product.
* Honesty of Relationship – you say who you're speaking for
* Honesty of Opinion – you say what you truly believe; you never shill
* Honesty of Identity – you say who you are; you never falsify your identity
Media Needle knows there are no shortcuts to building brand loyalty and awareness. We follow our own strict code of conduct that closely mirrors WOMMA's, which means our brand ambassadors never lie about who they are or whom they are representing. We simply care too much about our clients to allow that to happen. And, as fellow consumers, we wouldn't want to be lied to either.
Plus, the consequences are too great. Not only does lying ensure bad karma that can follow you into future lifetimes, once a consumer/fan discovers the dishonesty — which is inevitable — the breakdown of trust between the consumer/fan and client will reverberate well into this lifetime as people let their friends and family know, which means negative word-of-mouth that results in diminished trust of your brand. That's the exact opposite of what needs to happen when promoting a product, service or event.
There's also the pesky fact that dishonest marketing simply doesn't work. A million fake user accounts will never translate into increased traffic, sales or referrals, because buzz in a vacuum can never be a substitute for genuine consumer/fan engagement. Granted, this engagement is hard work — it's time-consuming and costly. It requires dedication and patience, and actually listening to both the client and the consumer/fan.
But it's the only road to results.