Social Media Agencies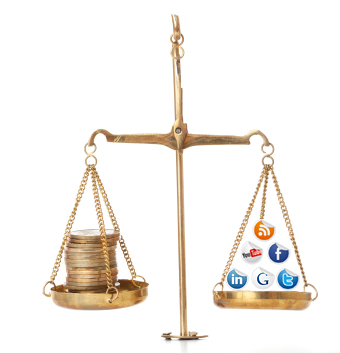 Since we've recently highlighted a few of our favorite social media case studies, this week we thought we'd bring attention to some top social media agencies and what they are doing. These are the agencies that are setting the bar high and implementing innovative social media marketing.
There are many types of social media companies; some are research focused, some feature a team of app developers, some are extending and developing upon tradition PR. The best social media agencies combine these skills and help companies extend their brands through training, long term strategy, and execution.
Mullen is a full-service modern advertising agency, with clients ranging from Fage Greek yogurt to the Department of Defense. National brands like Zappos, Olympus and Jet Blue have turned to Mullen for campaigns; last year, the social-media savvy JetBlue chose Mullen as its lead advertising and marketing agency.  The You Above All campaign  featured a full mix of media including online, social media, in-flight, print, and out-of-home components. For the social media portion of their campaign, the agency created a series of hidden camera scenarios called Ground Rules. The unscripted videos poke fun at other airlines' service policies  by featuring real people in being deprived of things they've come to expect, such as legroom in a taxi and a full can of soda from a street vendor. The videos were primarily shown through a YouTube homepage takeover.
Ignite is a social media agency completely and exclusively focused on social media marketing. As opposed to PR and marketing firms that offer elements of social media marketing (like Mullen), Ignite's team of tech, creative, account, and strategy professionals form a complete social media company, solely dedicated to the interactive and social media markets. Their work for Bing is one example of their success in the social media market.  Bing wanted a tab on their Facebook Page that would showcase the variety of what Bing Travel has to offer its fans. Ignite created a tab with a standardized background to tie all of the individual pieces together; each individual section engages the fan in a different aspect of Bing Travel. Fans can also share Bing Travel elements on other social networks, by retweeting Did You Know facts on Twitter, for example.
Crispin Porter & Bogusky, an advertising agency based out of Miami, is known mostly for viral marketing techniques. Their Subservient Chicken campaign for Burger King was created to promote the chain's TenderCrisp chicken sandwich and the "Have it Your Way" campaign.  Crispin created the "The Subservient Chicken" web page, on which a "chicken" performs actions based on user input, showing pre-recorded footage and appearing like an interactive webcam. The site is meant to capitalize on the slogan: "Get chicken just the way you like it".
Have you come across any social media agencies doing some truly innovative work? Let us know in the comments!