Passing GO – Local Mobile Marketing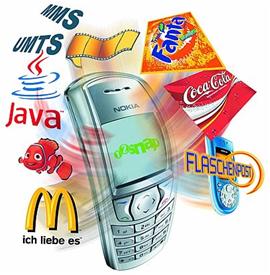 Local mobile marketing can be associated with a plethora of words: Opportunity, innovation, growth, gainfulness – the list goes on.
Whether you own a small business or a large corporation, your purchasing decisions will have a distinctly local bend to them, marking the true importance of the local aspect of local mobile marketing. Ultimately, no matter the size of your business, you should be concentrating on local as it applies to you.
Appropriately, Adam Horwitz and Tim Donovan bring you Local Mobile Monopoly. The duo originally teamed up for Mobile Monopoly, released in December 2010, which revealed how to make money using mobile phone marketing strategies.
Their new product, Local Mobile Monopoly, was released in March and comes in a training video, software and text messaging services format. The video trains marketers on how to best use local mobile marketing, and guarantees profits through the use of mobile phones. The all-in-one mobile marketing tool is geared to benefit a variety of businesses and is ideal for new users and experienced marketers alike. Ultimately, the service claims to empower marketers' local efforts with guaranteed success, mainly because it is founded on the idea that the local market is a gold mine.
Let's break down the details: According to the CTIA, The Wireless Association's semiannual wireless industry survey, 91 percent of Americans own a mobile phone. About 20 percent of these users (50 million people) own "smart phones," mobile phones with Internet browsing and emailing capabilities.
Since smart phones bring online search capabilities to mobile users, businesses should include mobile search strategies in their overall marketing plans. In one of the most common applications of mobile search, customers rely on map apps to locate local businesses while on the move. Platforms like Yelp, for example, have built-in search functionality coupled with ratings contributed by members. Through Yelp, people can access coupons and discounts posted by businesses and accessible through "check-ins" on smart phones. This benefits both the business and the customers, who can also notify friends of their location, giving the whole process a "game" feel as well.
As local marketing dollars rapidly shift from traditional to online channels, the benefits of mobile marketing for businesses become clearer. The ability to enter the mobile version of a web site, garner email access, conduct map searches, access social media for referrals and use text messages for offers, coupons, etc. is invaluable.
By 2015, almost 25% of local marketing spent will be in the online space. Local Mobile Monopoly is just one of the many new services that will materialize as this arena continues to grow.