Facebook Pages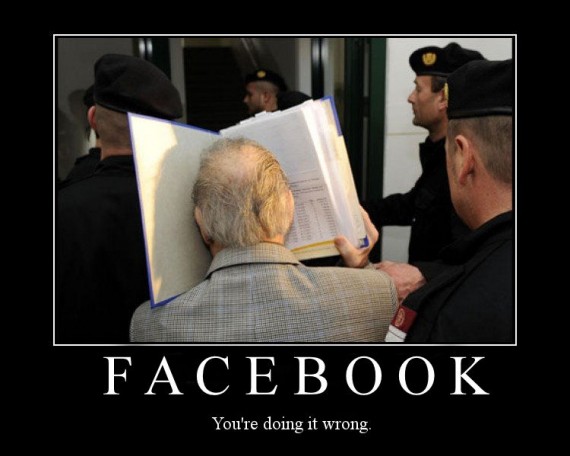 Unsurprisingly, Facebook's top branded fan page is…Facebook's own Facebook page, now at around 40 million fans. Last month, a few more surprising brands made it into the top 50, including:
Playboy:  Newcomer Playboy rounded out the top 50 as number 47, with 5,038,757 fans. It bumped Forever 21 off the list, which just goes to show the power of those…bunny ears?
Red Bull: Red Bull ( number eight ) has been a steady fixture on this list for a while now. The energy-drink superstars keep their 20 million plus fans engaged daily with interesting apps, such as access to Red Bull Athletes on Twitter, Red Bull Web TV, and games, such as the Soapbox Racer.
Ferrero Rocher: Number 17 on the list, the Ferrero Rocher fan page features not much to engage its 11 million fans besides pictures of the delicious chocolate. Sometimes, that's all you need.
Disneyland: The Disneyland fan page jumped two spots to number 22, keeping fans entertained with an app that allows them to share their favorite Disney memories. The page's almost nine million fans also have a chance to ask vacation planning questions when traveling to Disneyland, and users can even create a stick figure Disney family!
What are your favorite Facebook pages and why? Share with us!